Waste to Nightclub is a negotiation between a large scale urban envelope and precise volumes that house programs of vastly different designation, creating new natures of spatial contingencies.

A recycling system was the primary program, with a nightclub as secondary program. The site was located on the East River in Queens, adjacent to the Anable Basin and across from Roosevelt Island Memorial.

With the implementation of a double facade system, the project was able to generate an "in between" threshold for visitors to engage and occupy. Depending on the location, these spaces presented opportunities to speculate different levels of human versus machine climates.

Our MEP systems were able to occupy spaces partially open to the elements and could intake fresh air with enough room for exhaust. Our unconditioned spaces allowed for passive cooling and heating dependent on weather.
The existing industrial brick buildings on the site posed the opportunity to include a familiar human scale and propose a new designation of these 19th century structures. Its 34' height could mediate the 12' flood line of the site, with sensitive programs located above the flood level.

Beyond juxtaposing machine and human occupied overlaps, the developed concepts aimed to harmoniously engage the two main programs—infrastructure and entertainment—finding imaginative and credible ways to activate them within each other, but additionally extending the boundary between interior and exterior, "us" and the "other" in the expanded envelopes of the building.

project partner: Elizabeth Enders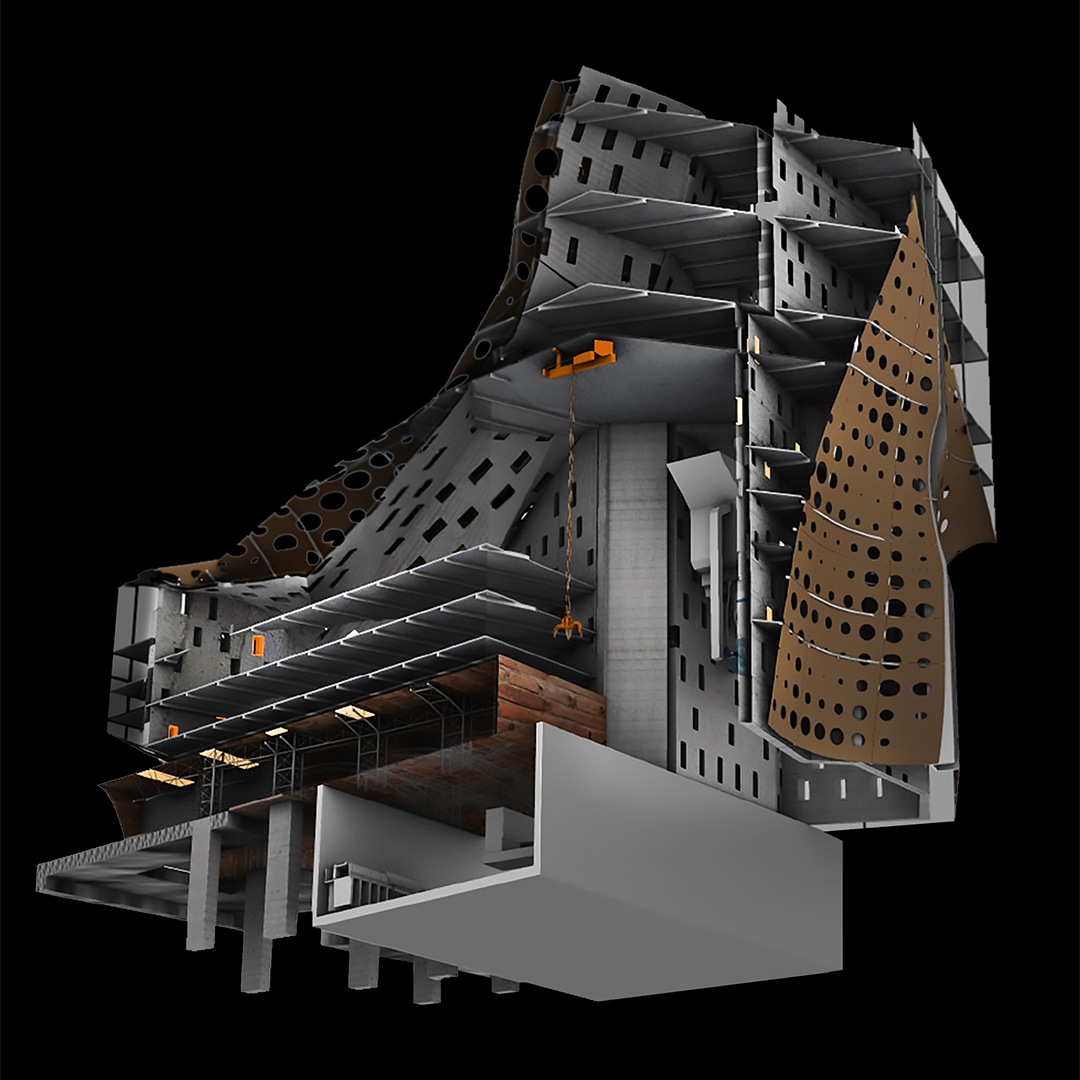 "In-between" space in the back southeast corner of the tower.
Orange illuminated window looks down into main incinerator area and tipping floor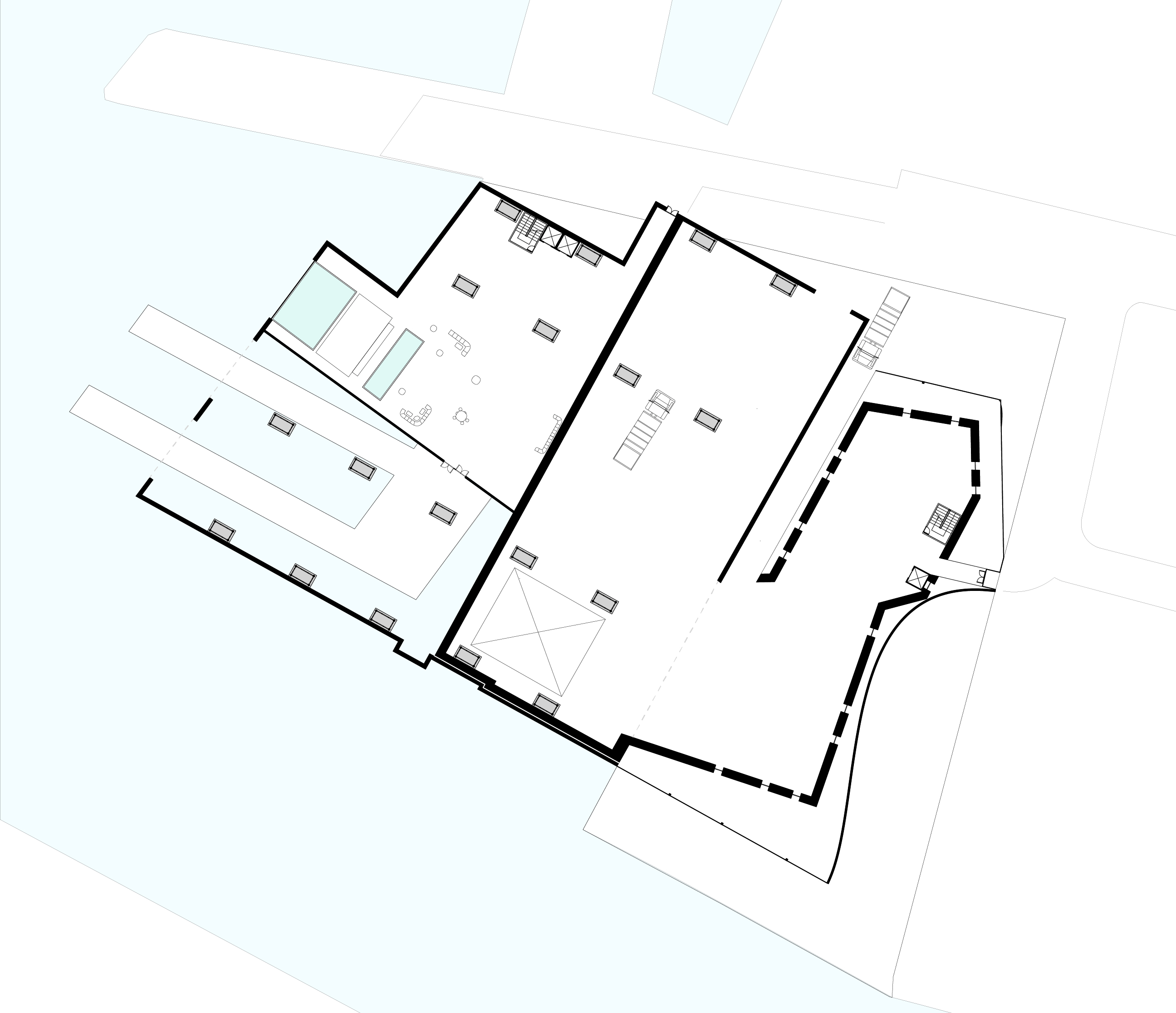 View from the tower "in-between" spaces looking west over the
East River toward Roosevelet Island Memorial and Manhattan.